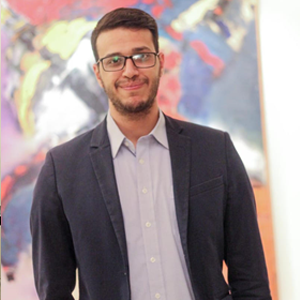 ABDULRAHMAN ALHALLAJ
General Director
---
Abdulrahman Al-Hallaj has 8+ years of experience in organizational development, program management, and entrepreneurship. Hallaj is an entrepreneurship enthusiast and a proactive learner who is passionate about youth empowerment and capacity building. For more than 8 years, Hallaj founded, managed, and mentored dozens of technical startups, emerging organizations and youth initiatives. Hallaj has participated and mentored in local, regional and international conferences across four different countries and two different continents.
---
Hallaj is currently the leading educational programs development manager at Ishraq Academy, where he aims to design and develop vocational and technical programs addressed to refugees and individuals within poverty pockets around Jordan where over the period of his work his projects managed to train and graduate a total of 2000+ students, Hallaj has an extensive background in startup mentoring, development and growth.
---
He Worked as an Entrepreneurship instructor at LTUC, Co-Founder at Frata App a Jordan based Fin-tech startup, mentored, and trained with High-tier organisations such as FNF, CARE and GIZ and is currently the General Manager for Alsaid Foundation in Jordan.