The Yemen Crisis Ten Years Later Political Humanitarian and Gender Perspectives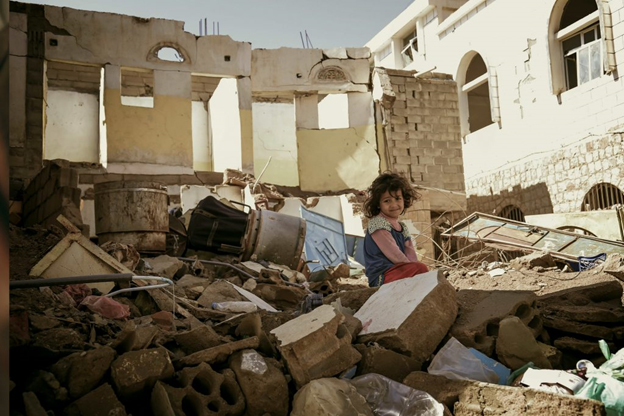 When
---
September 7th, 2021
---
12:30 PM – 2:00 PM EST
---
7:30 PM - 9:00 PM KSA
---
Where
---
Zoom Webinar
---
Seven years since the beginning of the civil war, since 2014, the Yemeni landscape has regressed to a fractious society. More than 4 million people have been displaced by the conflict, along with 20 million people in dire need of humanitarian assistance. Annual weather crises, like this year's flooding, add to the pressures being faced by the people. Fuel shortages have continued to cripple the ability of the economy to function properly and have resulted in increased energy insecurity. The currency devaluation of the Yemeni Rial has rendered the economy inoperable. Prior to the conflict, the Rial was YER 215 per USD. Today in the South, where the Internationally Recognized Government of Yemen (IRG) is in control, the Rial is over YER 1,000 per USD. In the Northwest, where the Houthi are in control. The Rial is around YER 600 per USD. This dispersion of power from any tenable central authority is reflected throughout Yemen.
---
The fracturing of Yemeni society has created new bubble governance networks and security networks. The heart of why the situation is becoming more dire rests in the reluctance of armed groups to work towards a political settlement. This event will shed light on the need for a political solution for achieving peace in Yemen. Reluctance to move towards a political settlement arises from the belief that force will achieve political goals. The Taliban takeover in Afghanistan provides the Houthis and other armed groups a conformation in this belief. However, those involved in the civil war should take into consideration the costs of prolonged conflict. These costs include the current humanitarian crisis, for which only half of the $3.9 billion needed has been realized. Reliance on donations in a protracted conflict is unsustainable and results in donor fatigue. The geopolitical fallouts of a drawn-out conflict, with a potential fragile central authority after "victory," are very likely to create insecurity. The highest cost of all is felt by the population, of which women and children are disproportionally affected. Our panelist will decipher the costs of the conflict, what conditions are needed to end the war and achieve durable peace in Yemen.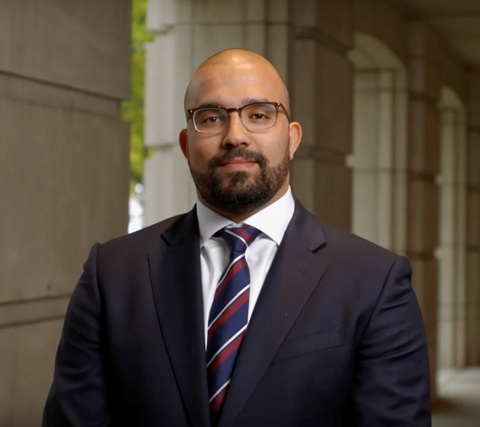 Houssam Eddine Beggas
---
Journalist
---
Moderator
Houssam Eddine Beggas is an Algerian journalist and communications consultant based in Montreal, Canada. He is the author of the forthcoming book entitled: Algeria's Hirak Protest Movement: Media, Democratic Change and Human Rights. As a Fulbright Scholar from 2018-2020 at Seton Hall University, he earned a master's in diplomacy and International Relations and was a co-editor and contributor to Seton Hall's Journal of Diplomacy. He was a Research Assistant at the Seton Hall's Center for Peace and Conflict Studies where he focused on dynamics of post-Arab Spring conflict resolution, particularly in Libya and Yemen. Prior to this, he was a communications consultant with the World Bank in Algeria and advised on projects with the Algerian government. He was the creator and lead anchor of El Djazairia TV's "Pulse of the World," a regional news and current events show. Houssam has extensive reporting experience, including as a sports news anchor with Numidia News, Stade News, and the online outlet Tout Sur l'Algerie. He earned his Bachelors in Interpretation and Translation from Constantine University in 2012, and a Master's in Journalism and Communications from the Higher National School of Journalism of Algiers in 2016.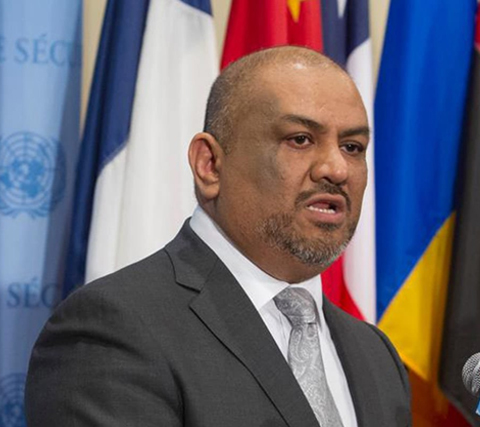 Khaled Al-yamani
---
Former Foreign Minister of Yemen
Ambassador Khaled H. Alyemany is the former Foreign Minister of Yemen and a career diplomat of the Yemeni Foreign Service. After a 28-year career of foreign service, with the rank of Deputy Prime Minister, Ambassador Alyemany resigned from his service. He is responsible for service in Kuala Lumpur, Washington DC, London, and in New York City at the UN. From July 2013 to December 2014, he served as the fifth Permanent Representative of the Republic of Yemen to the United Nations. During his time at the UN, he was elected Vice-President of the 70th General Assembly and Vice-President of the group of Least Developing Countries. By 2016, he was granted a full ministerial position in the Government of Yemen, and in 2018 he was appointed the position of Foreign Minister.
---
From July 2000 to June 2003, Ambassador Alyemany was a political and press officer at the Yemeni Embassy in Washington DC. During his tenure in this position, he worked on the USS Cole bombing, which was being refueled in Yemen's Aden Harbor, and other Al-Qaeda terrorist attacks in Aden in October 2000. Beyond his diplomatic and governmental career, the ambassador is a nonresident senior fellow at the Atlantic Council's Middle East Programs, writer, calligrapher and painter.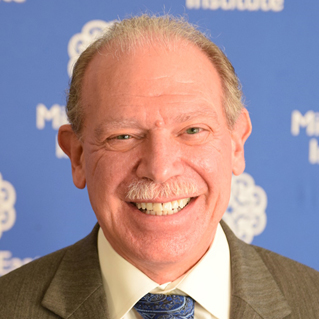 Gerald Feierstein
---
Former Ambassador of The United States
Gerald Feierstein is senior vice president at MEI. He retired from the U.S. Foreign Service in May 2016 after a 41-year career with the personal rank of Career Minister. As a diplomat he served in nine overseas postings, including three tours of duty in Pakistan, as well as assignments in Saudi Arabia, Oman, Lebanon, Jerusalem, and Tunisia. In 2010, President Obama appointed Amb. Feierstein U.S. Ambassador to Yemen, where he served until 2013. From 2013 until his retirement, Amb. Feierstein was Principal Deputy Assistant Secretary of State for Near Eastern Affairs. In addition to his career-long focus on the Near East and South Asia, Amb. Feierstein also played a prominent role in developing and implementing State Department policies and programs to counter violent extremism. As Deputy Coordinator and Principal Deputy Coordinator in the State Department's Counter-Terrorism bureau, Amb. Feierstein led the development of initiatives to build regional networks to confront extremist groups as well as to counter terrorist financing and promote counter-terrorism messaging. He continued to focus on defeating terrorist groups through his subsequent tours as Deputy Chief of Mission in Pakistan and as Ambassador to Yemen.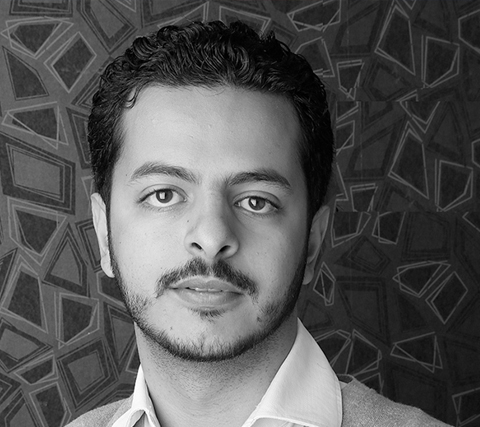 Rafat Al-Akhali
---
Former Minster of Youth of Yemen
Rafat Ali Al-Akhali is the Convenor of the Council on State Fragility and the Global Engagement Lead for the IGC's State Fragility initiative (SFi), primarily based at the Blavatnik School of Government, University of Oxford. He was formerly Policy & Operations Manager for the LSE-Oxford Commission on State Fragility, Growth and Development. Rafat was appointed in November 2014 as Minister of Youth and Sports in the Government of Yemen, a post he held until September 2015. Prior to his appointment, Rafat was leading the Policy Reforms team at the Executive Bureau for Acceleration of Aid Absorption and Support for Policy Reforms. In that position, Rafat led the planning and implementation of key reforms in Yemen including fuel subsidies, power sector, and civil service reforms. He also led business environment reforms and government efforts in private sector development. Prior to joining the Yemeni government, Rafat has served as a Senior Consultant and Analyst for organizations such as PricewaterhouseCoopers and IBM in Canada. He has also worked in the field of development with a number of international development agencies in Yemen, and was a member of the Accessions Division at the World Trade Organization (WTO) in Geneva where he participated in the accession process of several countries including Yemen. Rafat earned his second Master degree in Public Policy (MPP) at the Blavatnik School of Government, University of Oxford, UK. His first Master degree was in Business Administration (MBA) from Ecole des Hautes Etudes Commerciales (HEC) Montréal, Canada. Rafat is a non-resident fellow at the Rafik Hariri Center for the Middle East at the Atlantic Council, and was selected as a Young Global Leader by the World Economic Forum in 2015.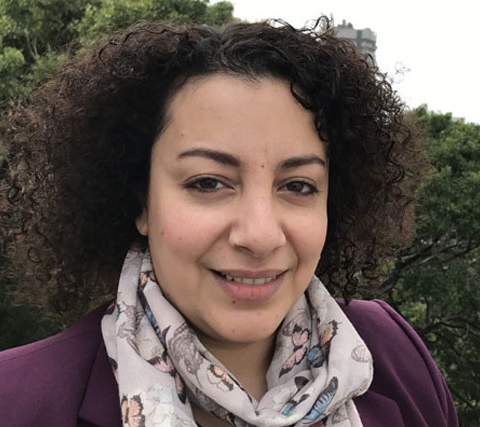 Rasha Jarhum
---
Co-Founder of The Peace Track Initiative
Rasha Jarhum is a South Yemeni. Jarhum is co-founder and Director of the Peace Track Initiative. She is a Gender, Peace, and Security Expert. She has more than 15 years' experience working to advocate women's, children's and refugees' rights with many organisations including UNICEF, ESCWA, UNDP, and JICA, in Yemen and the Middle East and North Africa region. She held the position of Regional MENA Gender and Advocacy Manager at Oxfam Regional Gender Justice Programme. Jarhum was invited among seven women by the UN Special Envoy to Yemen to support the peace talks held in Kuwait in 2016 and has briefed the UN Security Council on Yemen and Women's Rights to push for peace. She is an affiliated scholar with the American University of Beirut and an alumni of the Executive in Residence Fellow at the Geneva Centre for Security Policy (GCSP). She is also a 2016 New Voices Aspen fellow at Aspen Institute, USA.