Alsaid Foundation collaborates with local communities and other partners to enable young people to act as agents of positive social change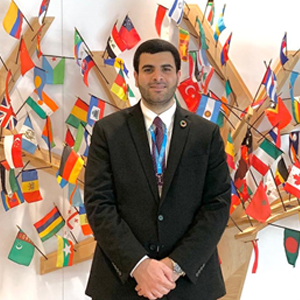 What we aspire to do through Alsaid Foundation is to take initiatives, encourage innovation, and, in turn, encourage full participation of Youth in Decision-making as key factor to economic and social improvements.
Our leadership is eager to create richer societies where Youth can have better access to education, better jobs, and their voices are included at all levels of decision‑making to foster positive social change and creating sustainable societies; this aspiration of ours makes us firm believers in the Sustainable Development Goals, thus, we focus on the integration of these efforts alongside those of all relevant institutions and stakeholders to achieve this vision. Alsaid Foundation and I, hand in hand, will seek to take action, adopt initiatives and encourage creativity, and support youth organizations to provide young people with the skills they need today to reach the Sustainable Development Goals, including preparing them for jobs that did not yet exist, including combating terrorism and protecting young people, in particular from recruitment by violent extremists.